For Apple Watch, the first thing most people think of might be the Apple Pay, Music Playback, Healthcare and Training.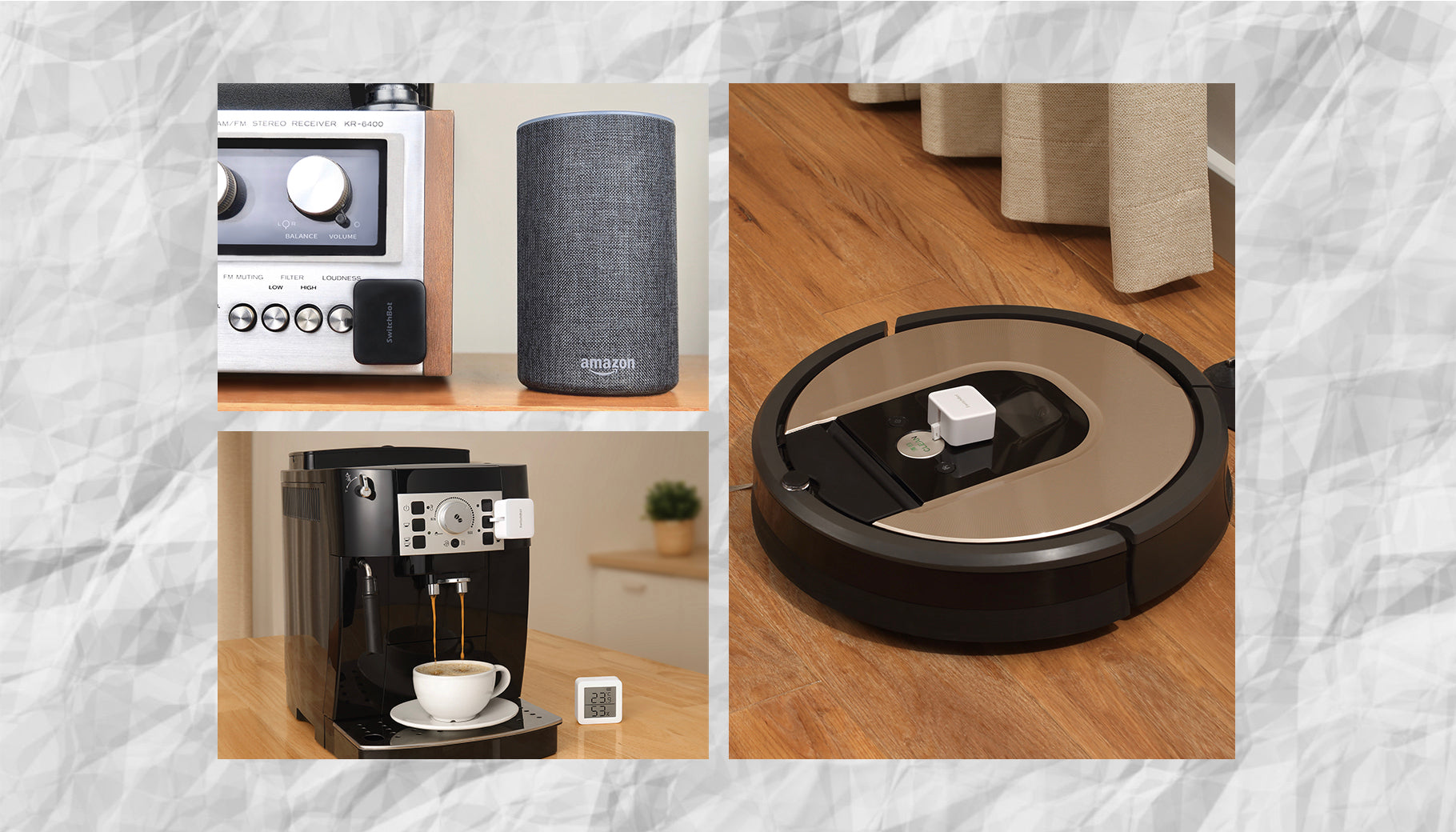 Today, we're going to show you how to turn on/off our SwitchBot devices via Apple Watch.
What should I do if I want to use the SwitchBot products to operate home appliances while my smartphone is charging or not on my hand? Smart speakers might be a good choice.
However, even if you voice control from the bedroom, the voice usually cannot reach the smart speaker in the living room.
In this case, you can use Apple Watch as the control center of your smart home and play an important role.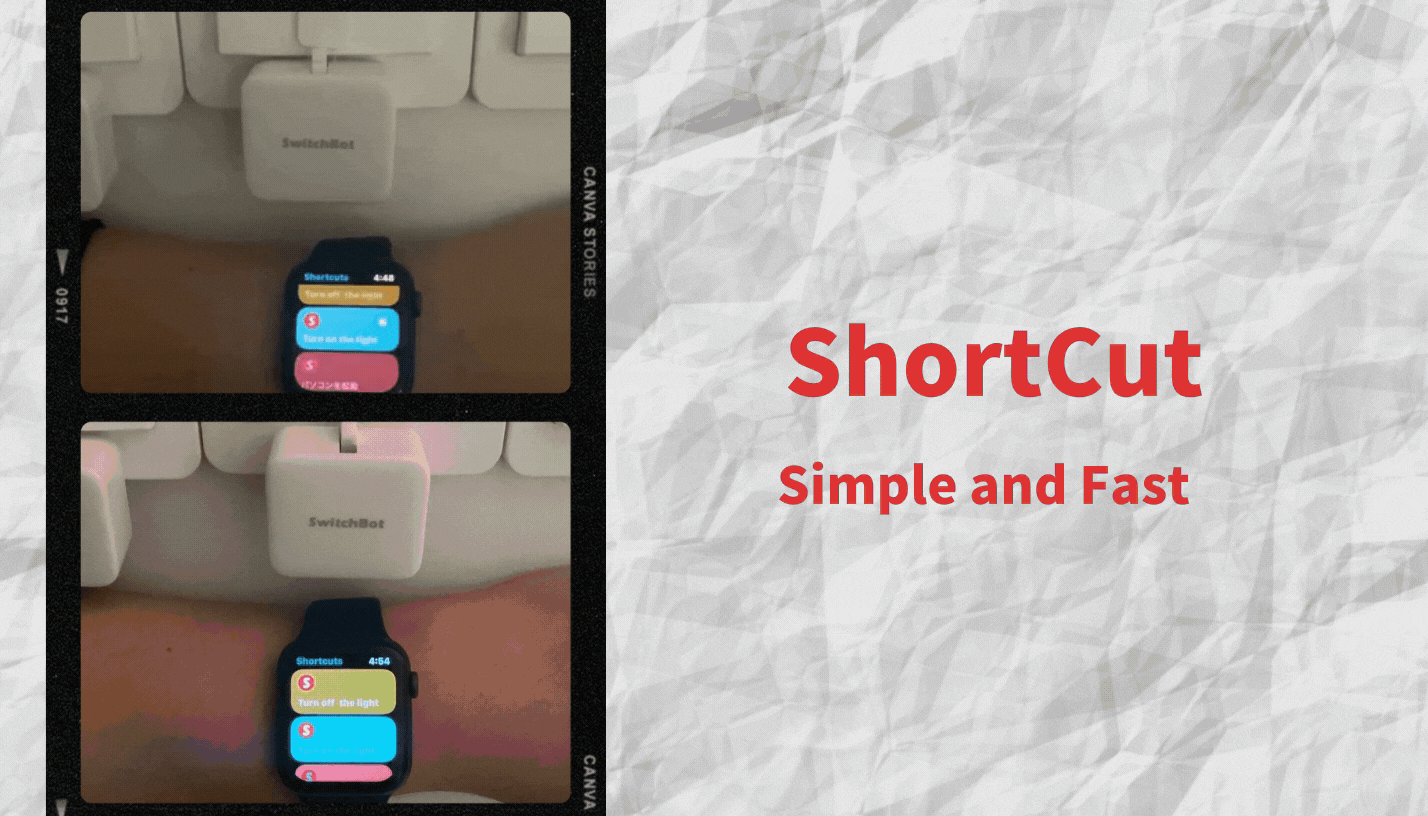 By connecting with SwitchBot Hub Mini, you can set Siri shortcuts to operate infrared devices and SwitchBot series products according to your preferences.
For example, click the "Turn on bedroom lights" card to easily turn on the lights
Functions that can be realized by smart phones are now being transferred to smart watches. More convenient than expected!
However, creating each Siri shortcut based on the actions of each device is not an easy task.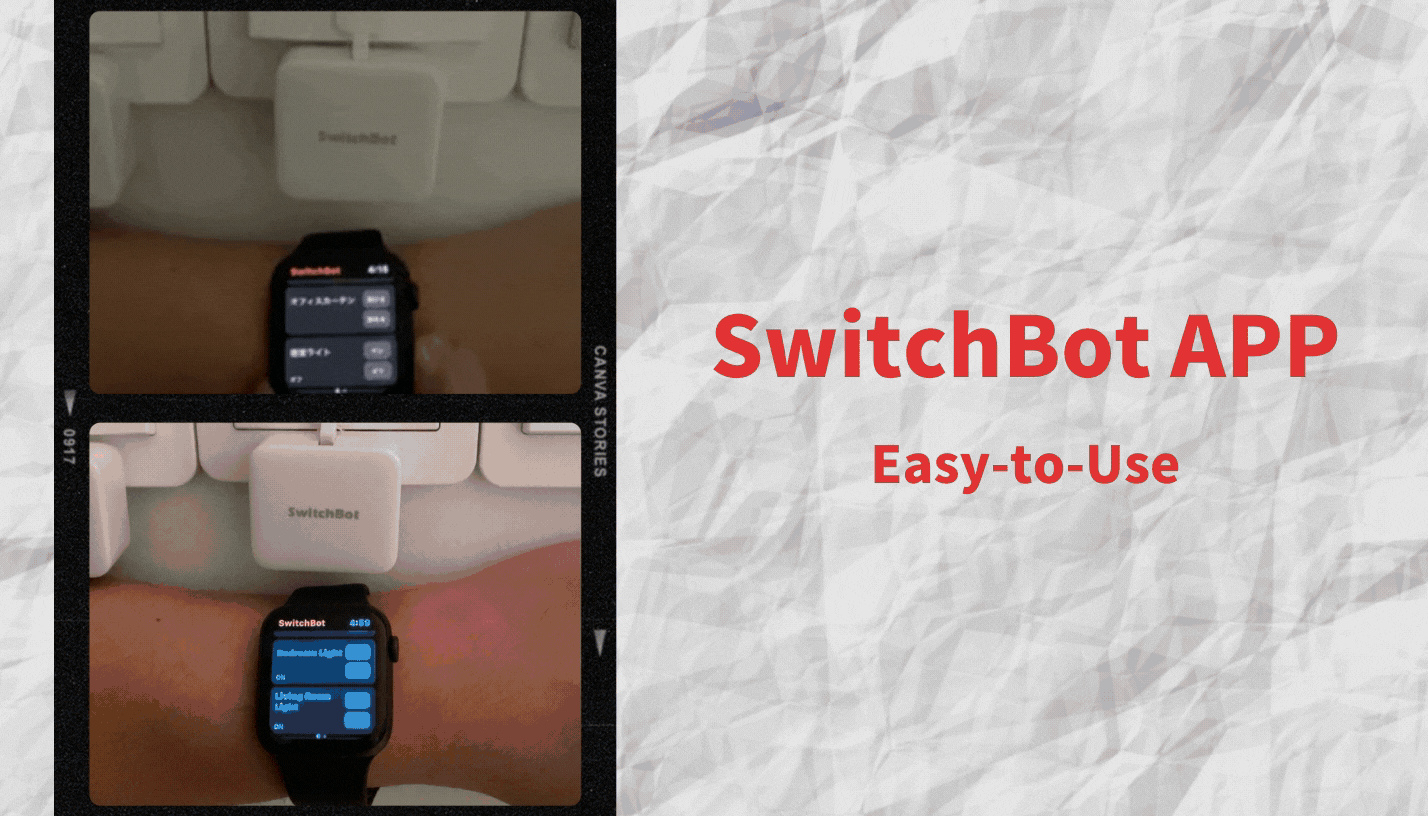 The latest version (Apple Watch version) of the recently released SwitchBot application increases the types of devices that can be operated and adds the function of executing scenarios to make it easier to use.
Now, you can easily enjoy the fun of smart home without using a smart phone! You don't even have to create many Siri shortcuts!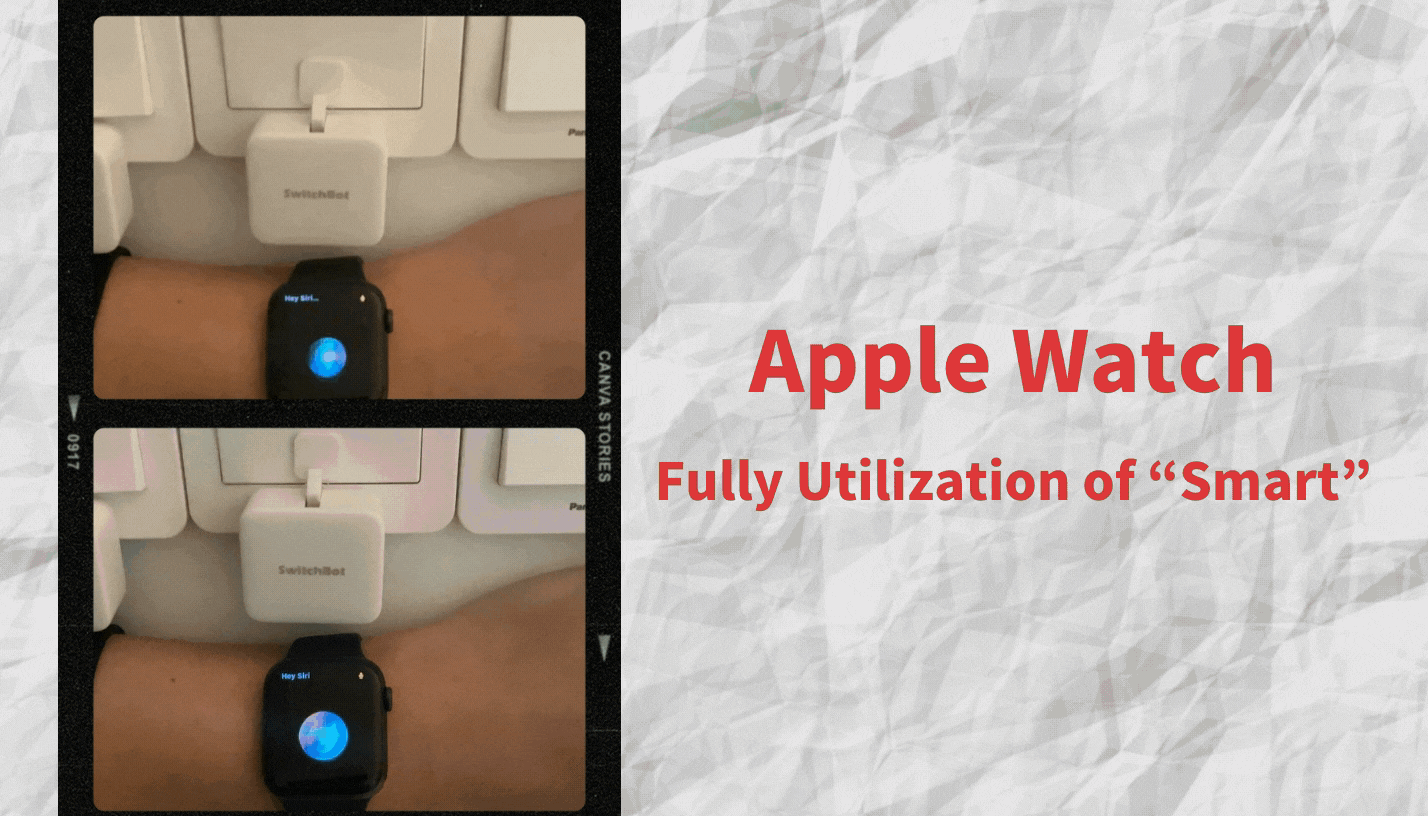 "Hey Siri, turn on the bedroom light"
"Already done!"
Talking with watches and operating household appliances is full of the near future. No matter where you are in the room, you can turn on the lights and turn on the air conditioner with your voice.
Installing a smart speaker on your wrist looks like this! please try if you have one!
Please note:
You need to set up a Siri shortcut to operate voice control on Apple Watch.
Devices Support:
https://www.switch-bot.com/products/switchbot-hub-mini
https://www.switch-bot.com/products/switchbot-bot

Find More Information about Siri Shortcut:
https://support.switch-bot.com/hc/en-us/articles/360038240913-How-to-use-the-Shortcuts-app-to-control-SwitchBot-devices-
https://support.switch-bot.com/hc/en-us/search?utf8=%E2%9C%93&query=Siri